Living, shopping, work, and play – You get to have it all in Seton Calgary!
The Seton neighbourhood is a suburban mixed-use development located in the fast-growing southeast quadrant of Calgary, Alberta. It is one of the newest communities in the city drawing the attention of many Calgarians – and this is so for good reasons.
In 2020, Seton was awarded BILD Calgary's new community of the year, and in May 2021 and 2022, it was again voted BILD Calgary's best community of the year!
The Building Industry and Land Development (BILD) Association award recognizes the excellent works of developers, builders, and renovators in Calgary who strive to create the most livable communities throughout the city.
Seton falls into this category – not once – but twice in a row, offering residents and visitors a true sense of community living, and a more than a comfortable place they love to call home.
Envisioned as Calgary's south urban district outside of downtown by the community's master planner – Brookfield Residential, Seton boasts world-class amenities, parks, and facilities including the 365-acre Urban District which is home to several commercials, residential, and institutional establishments.
In the Urban District, you'll discover the world's largest YMCA, Calgary's newest hospital – the South Health Campus, a public library, an exquisite hotel, fancy restaurants, top-ranking schools, playgrounds, retail shops, grocery stores, and a magnificent movie theatre.
The Seton Homeowners Association (HOA) facilitates programs to ensure that you and your family never run out of activities to enjoy. So, whether it's work, shopping, entertainment, dining, or studying – you can have it all in Seton!
Seton Community Demographics
The community of Seton was established in 2018 and is currently about 30% built out. From1,134 residents in 2019, its increasing population is expected to exceed 120,000 people by 2030, and to accommodate the growth, several new developments are being made throughout the community.
The median age of people living in Seton is 31.5 with a median household income of about $106,352. Currently, young couples and families make up the majority of residents living in Seton. So, if you're looking to start a family, Seton is a perfect neighbourhood to consider. The community features schools, parks, and a lot of fun activities and programs you and your family can enjoy.
Professionals and students who know how to balance their work/school life with play and entertainment will find this mixed-use development a great community to live in.
Areas of Interest in Seton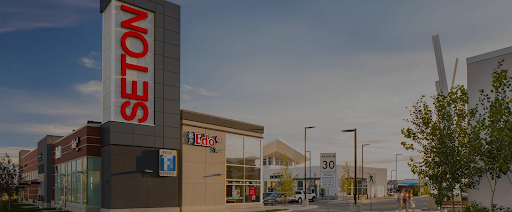 Seton Homeowners Association strives to create a community where residents and guests of all ages and interests can enjoy a healthy, fun, and vibrant lifestyle by making available state-of-the-art amenities and facilitating programs and events that provide the opportunity for residents to meet and form a connection.
Education
Seton is home to a number of premier institutions committed to providing quality training and education to a wide category of individuals. The South Health Campus in Seton offers wellness and health-related instructions to residents and guests who are health-conscious.
Being a new community, Seton has only one up-and-running high school – Joane Cardinal-Schubert Highschool – offering quality education from Grade 10 to 12. The neighbourhood has several sites planned to accommodate more schools and construction has already begun on some sites.
To explore other schooling options, some residents take their kids to neighbouring communities only a few minutes' drive away. Those schools can be found in surrounding neighbourhoods like Auburn Bay, Mahogany, and Cranston.
Auburn Bay
Auburn Bay School (K – 4)

St. Gianna School (K – 6)

Prince of Peace School (K – 9)
Mahogany
Divine Mary Catholic Elementary (K – 6)
Cranston
Cranston School (K – 6)

Dr. George Stanley School (K – 9)

Sibylla Kiddle School (K – 4)

Our Lady of Rosary School (K – 9)

Christ the King Catholic School (K – 9)
Read Also: [How To Deal With Unsolicited Offers For Your Home]
Shopping, Dining, and Entertainment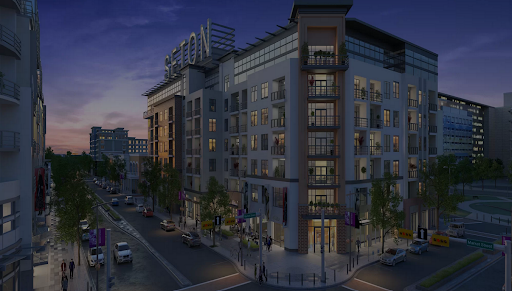 When it comes to shopping in Seton, you'll have a wide range of options from 3 retail districts in the neighbourhood.
The first shopping Centre is the Gateway District – a 130,000 Sq. ft retail space located at the main entrance to Seton. You will find establishments like Bank of Montreal, Save on Foods (grocery store), Shoppers Drug Mart, and delicious restaurants like Starbelly Open Kitchen & Lounge, Subway, and Edo, to name but a few.
The second shopping plaza in the Seton community is called the North Retail District (NRD), a 190,000 Sq. ft retail space offering an open-concept shopping experience to Seton residents and visitors. From dining and grocery shopping to banking and health care, you're sure to discover a variety of outlets set up to meet your essential needs.
Market Street is the third retail phase of the Seton neighbourhood dwelling on 175,000 square feet of retail space. The retail district aims to bring the urban experience to life with its specialty shops, boutiques, and fancy cafes.
You will also have access to premium entertainment at the Cineplex movie theatre in Seton. The cinema is the first of its kind in all of Calgary, and it promises to provide an exceptional cinematic experience to its visitors!
Healthcare in Seton
As a resident of the Seton neighbourhood, you will have direct access to the best medical expertise at the South Health Campus – a state-of-the-art hospital in South Calgary. This medical facility features a gym and fitness centre and has several specialty doctors offering quality healthcare services like radiology, family care, pharmacy, and dental care, to mention but a few. 
Transportation
Transportation around and outside Seton is made quick and easy with the numerous bus routes in the community. A southeast LRT Line has been proposed to serve the area, making transit to and from downtown Calgary really seamless.
Recreation in Seton: Brookfield Residential YMCA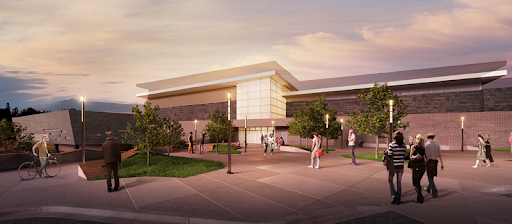 The magnificent YMCA by Brookfield Residential in Seton, Calgary provides recreation, leisure, and learning opportunities to people of all ages, interests, and abilities.
This world's largest facility features two NHL-sized multi-purpose ice rinks, sports and leisure pools, a dive tank, gymnasiums, a surf simulator, and a cutting-edge gym and fitness centre.
You will also find non-athletic facilities at the YMCA including a public library, an art studio, and a live performance theatre.
For other recreational options, residents may consider visiting neighbouring communities like Auburn Bay. There, you can enjoy walks or picnics with your loved ones in the beautiful park, or explore activities like fishing and swimming at the Auburn Bay Lake.
Seton Calgary Real Estate Agent
Are you looking to buy or sell a home in Seton Calgary, and you have no clue where to start from?  Our team of real estate experts will be happy to help you! It is our mission at Rivers Real Estate to help our clients achieve their home goals, so all you have to do is tell us what you need, and we take it up from there – our experienced team knows just what to do to ensure your satisfaction with the purchase or sale of your Seton home.
Contact us today, so we can help you hit your luxury home goals!