Originally developed in 2012 by POLLYCO (KINNIBURGH) DEVELOPMENTS LTD.. Kinniburgh has experienced mass amounts of growth quickly becoming one of the most desirable places to live. Not only in Chestermere, but the entire Greater Calgary area.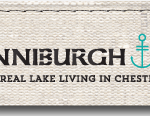 The vast amount of amenities include:
– East Lake School offering education to 800 students ranging from K-8.
– Brand new commercial plaza (Vibe Developments) consisting of a medical clinic, Pizza Lite, Complete Car Wash Solutions, My KinderHouse, Pooja's Kinnimart, pharmacy, East Chestermere Dental and Vantage Integrative Health.
– 5 minute walk to both the Calgary Yacht Club and Chestermere Lake.
– A Plethora of gorgeous walking paths to enjoy the outdoors.
– Beautiful playgrounds and gardens situated all around the neighbourhood of Kinniburgh and Sandpiper.
An incredibly promising future being surrounded by multiple ICF-built multi-million dollar mansions in Kinniburgh's newest area of Sandpiper. Sandpiper is located in the newest phase of Kinniburgh South.
With the rapid growth of Chestermere's community as a whole, there has been massive leaps in infrastructure allowing for fully paved road access all the way to Glenmore Trail. Through this route Kinniburgh residents can conveniently commute to Chinook centre and other main Calgary attractions in 20 minutes with very little traffic lights.
Alternatively, you can use Chestermere Boulevard. The recent twinning connecting directly into 17 Street SE of Calgary has been a huge hit. You can be at Costco and East Hills shopping centre in just 15 minutes. You can quickly see why Kinniburgh has experienced home prices that have outpaced any other Chestermere neighbourhood during 2021.
To view all of Chestermere's most recent real estate statistics, click here.
View all Kinniburgh's hottest new listings here!