Welcome to Aspen Woods
Are you considering buying a home in Aspen Woods? Do you want to know what living in this part of Calgary is like? Want to know why the area is one of the most sought-after neighborhoods by many elite residents of Canada?
In this guide, you will learn everything you need to know about the community of Aspen Woods, and why moving to the area would be one of the best investments you will ever make.
Things You Should Know About Aspen Woods
The west side is known to be the most prestigious area in the city of Calgary, and Aspen Woods sits at the top of the totem pole when taking into account the best neighborhood to live in. Home to some of the top affluent people in Canada, the neighborhood features luxurious residence areas constructed by some of Calgary's most talented home developers, magnificent city and mountain views, amenities of the highest standard, high-end private schools, large estate lot sizes, and close proximity to downtown Calgary.
Aspen Woods Calgary Real Estate Statistics
The Aspen Woods neighborhood was established in 2001 and being relatively new, the area majorly consists of luxury single-family homes and acreage estates ranging from 613 square feet to over 5,000 square feet of living space – flexible enough to accommodate your taste.
Thanks to its growing community, Aspen Woods now also offers high-end townhouses and apartment-style condominiums throughout the neighborhood.
Aspen Ridge is one of the newer communities in the area boasting of Aspen's finest properties. Being the highest point in all of Calgary, the area offers the best scenery and panoramic mountain views and is usually the first choice for a luxury home in the neighborhood.
The newest development in the Aspen Woods neighborhood is Aspen Ridge heights, SW, which features several large properties – 98.46% of which are houses and 1.53% of high and low-rise apartments. Residents of this area can enjoy several high-end amenities in and around Aspen Woods.
The average price of Aspen Woods homes for sale is about $1.5 million – with the highest price being $7,900,000 and the lowest at $219,000.
Aspen Woods Neighborhood Demographics
Since its establishment, the population size in Aspen Woods has increased from about 186 in 2002 to over 10,000 in 2022, and to accommodate this growth, many more luxurious communities are being developed throughout the area.
You will find a lot of sought-after professionals and executives in Aspen Woods. Young and affluent families make up the majority of residents, with 35.8 years being the median age and $230,473 is the median household income in the area. For detailed demographic information regarding the community of Aspen Woods, please visit the Aspen Woods community profile page.
Also Read: Own this $1,600,000, prime lakefront location at Chestermere Lake
Points of Interest in the Aspen Woods Community
If "beautiful scenery", luxurious comfort" and "peace of mind" are words that come to mind when you think of your dream home, then Aspen Woods is just the perfect place for you to live in.
The neighborhood is situated in nature – away from the hustle and bustle of the city. Despite this, commuting to downtown Calgary is very fast and easy, thanks to the buses available throughout the area and the west LRT line serving the region.
Aspen Woods is also a fantastic choice if you are looking to start a family, as it features several luxurious amenities you and your family can explore and bond over. With such ample high-end facilities, almost everything you ever need is near you – about 20 minutes drive time to downtown Calgary.
The neighborhood features beautiful views of the mountains, walkable forest trails, attractive recreation centers, delicious restaurants, premier schools and colleges, and prestigious shopping centers.
Aspen Woods is one of the three areas served by the SCA Community Association, which ensures that you enjoy a vibrant, healthy, and safe community. The board's mission is to enhance neighborhood life in these communities by creating and facilitating programs, services, and resources for residents, visitors, and volunteers.
Schools
The Aspen Woods community is home to some prestigious private, public, and catholic schools, offering quality education, safety, and culture to your kids from kindergarten through to Grade 12.
Private schools in the area include:
Rundle College (K – 12)
Webber Academy (K – 12)
Calgary Academy Collegiate (K – 12)
Calgary Waldorf School (K – 9)
The Calgary International French School (Preschool – Grade 12)
Catholic schools in the area include:
Guardian Angel School (K – 6)
Gregory (Grades 7 – 9)
Michael (K – 9)
Mary's (Grades 10 – 12)
Thomas Aquinas School (K – 6)
Public schools in the area include:
Roberta Bondar School (K – 6)
Ernest Manning High School (Grades 10 – 12)
Vincent Massey School (Grades 7 – 9)
Griffith Woods School (K – 9)
Olympic Height School (K – 6)
Dining, Shopping, & Entertainment
Situated on the corner of 85th street and 17th Avenue SW, Aspen Landing Shopping Centre is the most popular shopping plaza in the area serving the communities of Aspen Woods, Christie Park, Strathcona Park, Wentworth, and Springbank Hill.
With over a hundred and seventy square feet of retail space and about forty-thousand square feet of second-floor office space, Aspen Landing Shopping Centre features high-end grocery stores, exquisite restaurants and coffee shops, medical clinics, financial institutions, clothing stores, dry cleaning shops, spas, and a lot more specialty stores. It is a local hub that ensures that you can shop, work, dine – basically do all the things you love – in one location.
You will find fancy restaurants and cafés offering a variety of meals and drinks at decent prices. Some notable places to eat include the Red Water Rustic Grille – which features a lakeside patio and is suitable for family dining, Diner Deluxe, Belmont Diner, and Original Joe – a pub perfect for relaxing with friends over a glass of beer.
Not too far away is the Westhills Town Centre – a larger shopping and entertainment option close to the Aspen Woods area. The Shopping Centre also houses top-class restaurants, grocery shops, clothing stores, pharmacies, and even theatres.
Recreation and the Outdoors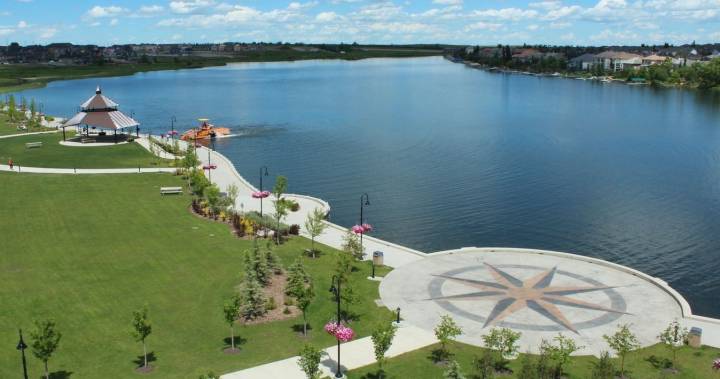 Aspen Woods is home to some of the most beautiful parks and grand rocky mountains, perfect for residents who love the outdoors and enjoy activities such as skiing, hiking, walking, and biking. There are several more parks in neighboring communities such as Edworthy Park, Canada Olympic Park, and the Glendale Athletic Park which offer you and your family the opportunity to enjoy activities like cross-country skiing and snowboarding during winter months, and then fly-fishing, zip-lining, and mountain biking in the summer.
Aspen Woods residents also have access to world-class golf courses and the Westside Recreation Centre nearby, which offers recreation programs and provide facilities such as sports and game arenas, fitness centers, pools, aquatic parks, and youth wellness centers.
Aspen Woods Calgary Real Estate Agent
We understand that the process of buying or selling a home can be a little overwhelming. At Spencer Rivers Real Estate, we will go through the hassle for you, as it is our mission to help our clients achieve their home goals. We are a team of experts with several years of experience in the real estate industry, so, you can trust us completely to guide you through the purchase or sale of your Aspen Woods home.
Get in touch today, let's hit your luxury home goals!